Colloquial Malhun Poetry in Contemporary Moroccan Society
This project consists of three publications:
I. Anthology of Malhun Poetry
The first English-language volume of Moroccan Malhun Poetry [In Progress]
II. Article
"Trending Classic: The Cultural Register of Moroccan Malhun Poetry" in The Journal of North African Studies (March 2016). Available online. This article summarizes the argument of my dissertation (UT Austin 2013).
Abstract: This article demonstrates how the heteroglossia of malḥūn performances affects Moroccans as they negotiate identities and re-imagine Moroccan society. Performers' poetic devices and interpretations of the genre facilitate a process of representing and "voicing" social groups within contemporary Moroccan public discourse. I apply Bakhtinian dialogic analysis to address voices of stability that reinforce social structures of authority ("centripetal") and voices of diversification ("centrifugal") that re-envision diversity in Moroccan society. Artistic innovations, such as theatrical productions of a narrative malḥūn poem, make space for rethinking Moroccan identity. Malḥūn emerges from this study as a literary and cultural form that functions as a cultural register to inform public discourses regarding the nature of Moroccan identity.
III. Dissertation
Click here for my dissertation (UT Austin 2013). Moroccan linguist Mohamed Elmedlaoui posted a French summary and announcement of the dissertation here.
Here are some photos and recordings that complement the dissertation, for those interested:
Documentary by Al-Jazeera (in Arabic) about Moroccan malhun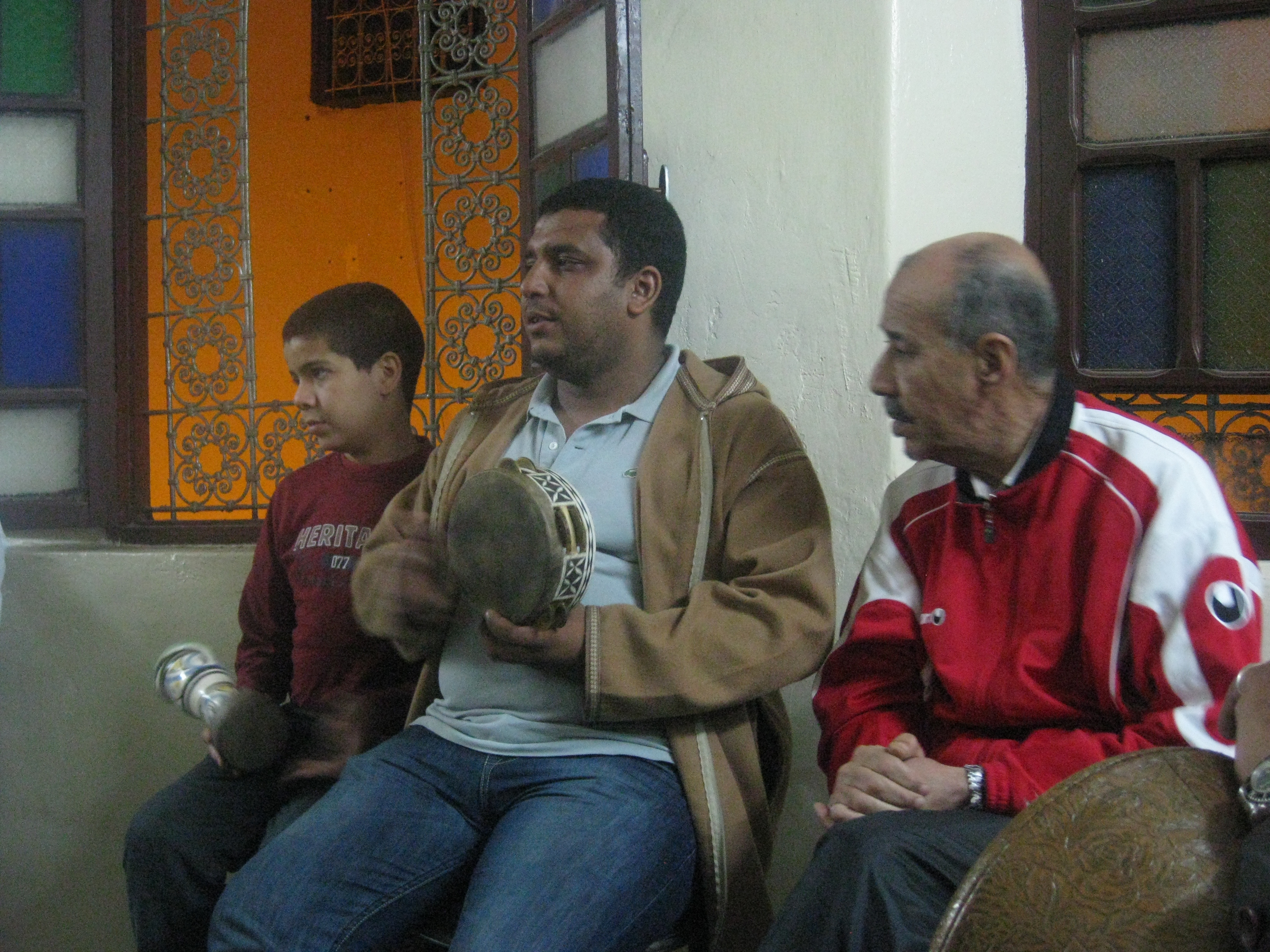 Generations | Practice session in Meknes
Jil Jilala singing their modernized rendition of Al-sham'a / The Candle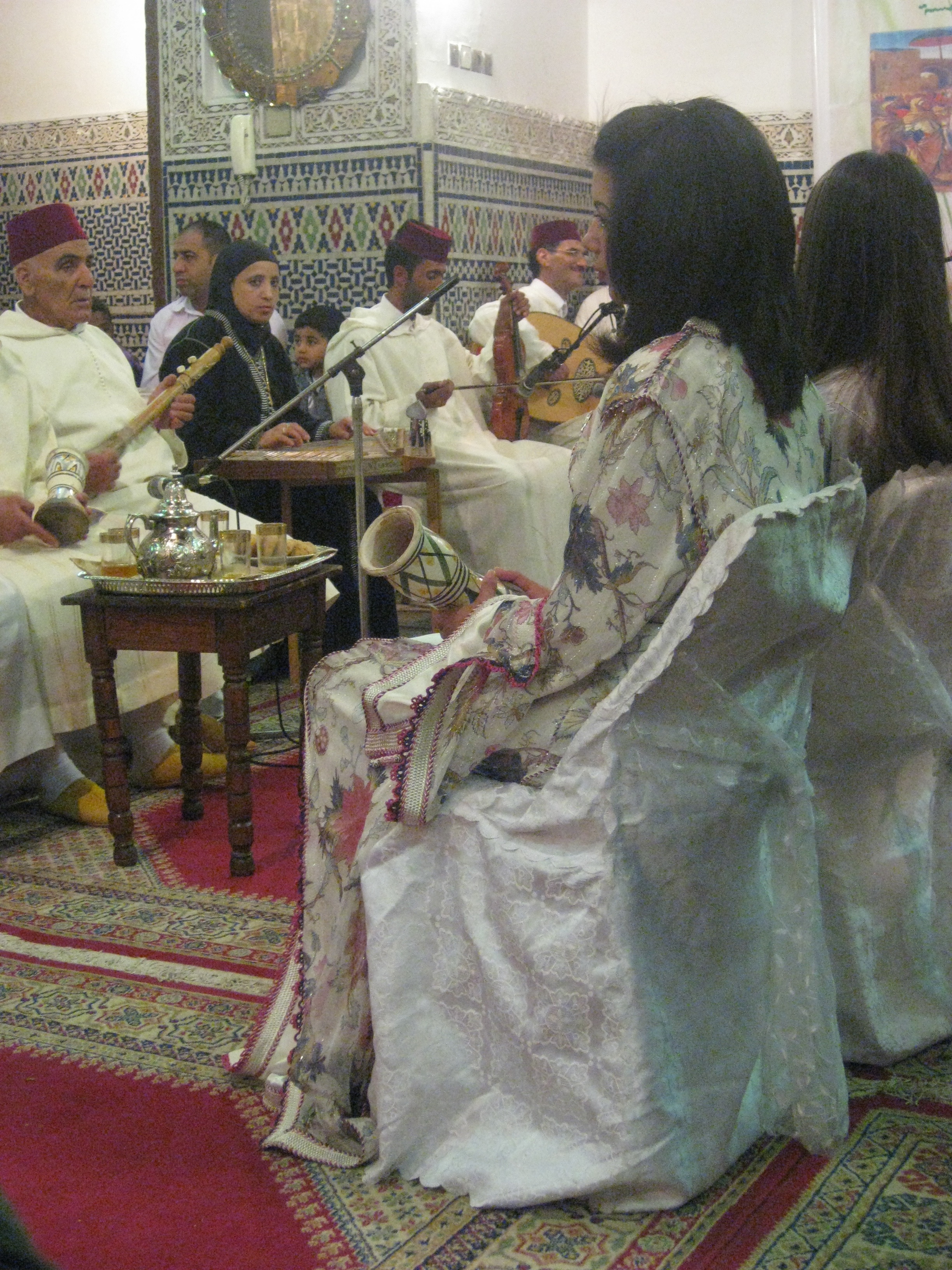 Malhun event in Meknes, 2011
Nass El Ghiwane singing their most recent hit based on malhun, Nahla Chama / Shama the Bee: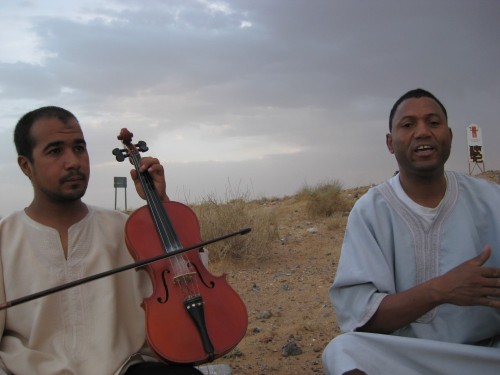 Abdelali Briki and Driss Aabouk | Private malhun performance in Erfoud
Contemporary malhun video by acclaimed Moroccan singer, Nabyla Maan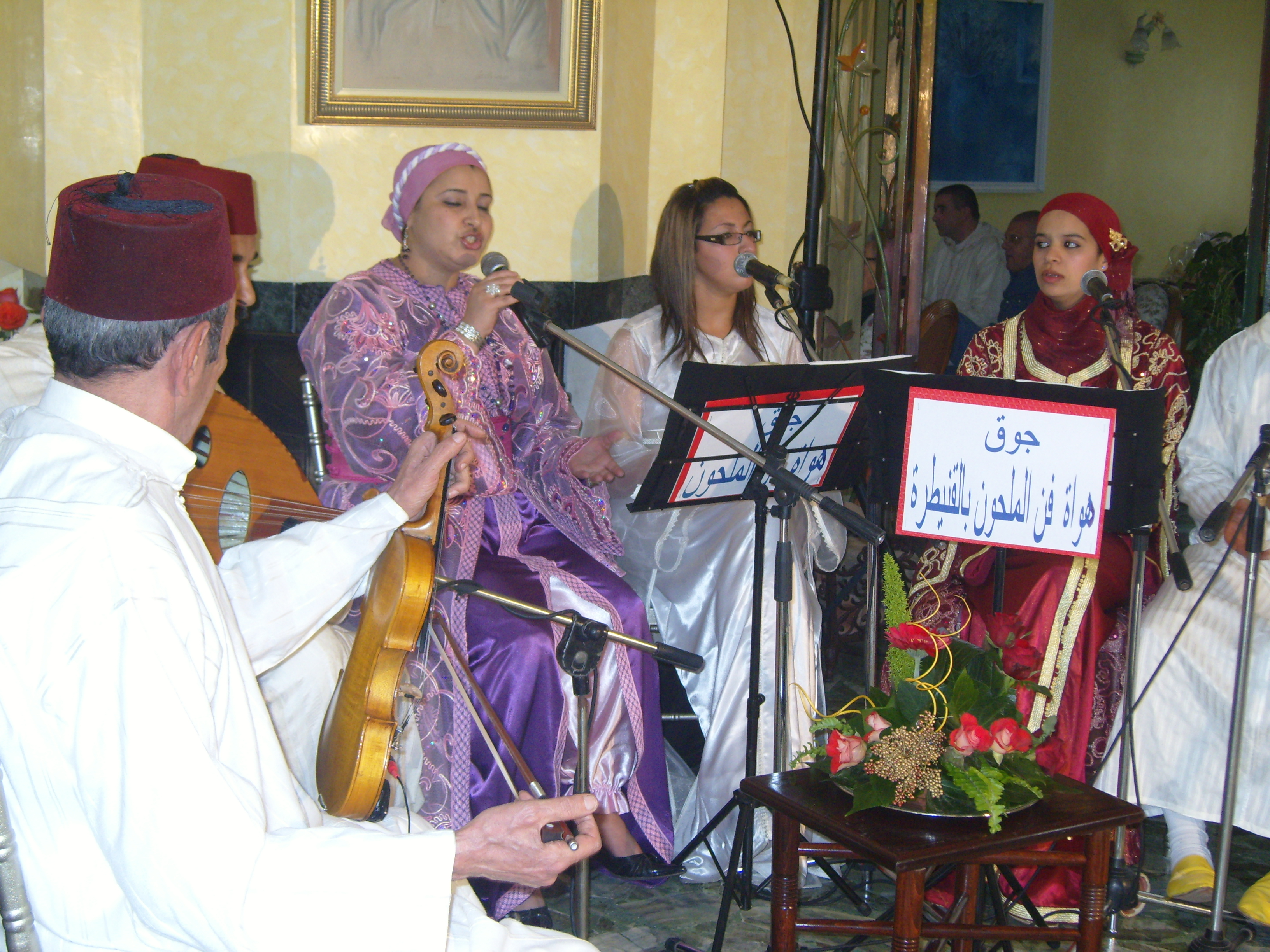 Courtesy of Fatima Hadad, singer and association president
Mohammed Soussi's jabali version of the song
Zawegna f-hmak / I'm Beholden to You
Audio Only
sung by Hajj El Houssine Toulali
Sanae Marhati singing Al-Kawi / The Burned One
Vintage black and white video of Fatima Zohra Ismaili singing
Asmae Lazrak singing the hugely popular Al-Buraqiyya:
Video of music conservatory students singing
Abdelali Briki singing the comic debate between the tinder and the gas range
Laila Lamrini performing at University of Washington in Seattle, with Melanie as translator. She opens with a sung greeting, and then sings the refrain of Fatima. The video includes part of her lecture in Arabic and scenes from her songs:

Any public use of these materials should be preceded by notifying Melanie by email: melaniemagidow [at] gmail [dot] com