I specialize in making smart writers sound smarter, especially those whose first language is not English.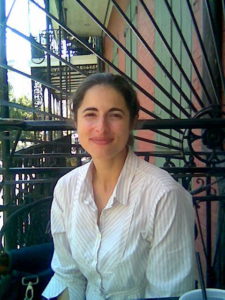 The editing that I generally provide is a combination of Proofreading (capitalization, punctuation, spelling), Copyediting (word usage, grammar, flow), and Substantive Editing (structure, organization, coherence). I provide the following:
Reviewing basic grammar, spelling
Maintaining consistency in format, font, style, and terminology
Reading for language, word choice, and sentence construction
Checking paragraph transitions and overall clarity and smoothness.
I suggest changes with the "Comment" function. If the change is localized in the document and not likely to cause debate, then I make the change myself with the "Track Changes" function.
I do not usually correct formatting for citation style, although I can. This may cost extra if there is much to do. I am familiar with Chicago and MLA, and must be informed of which style you want to use if you want me to check for this.
I adjust my rate according to the services rendered. My rates are always negotiable. Finally, I am discreet. I do not share anything that I read in a client's writing with other people until it is published or publicized by the client.
My editing clients have included Academic Language Experts, Six Red Marbles, and members of the faculty at: The University of Rhode Island, The University of Nevada-Las Vegas, Ithaca College and l'Institut Royal de la Culture Amazighe (IRCAM).
One of my editing clients posted the following reviews on my Thumbtack freelancer profile:
"I have been working with Melanie on a year-long time-sensitive editing project on a very complex topic (linguistics). She has been outstanding, providing accurate, detailed and thoughtful comments my work. On top of that the turnaround time has been very fast. I could not recommend anyone else. Thank you so much, Melanie!"

"Awesome editing work! Quick turnaround time, very accurate. Thanks!"  
Email: melaniemagidow [at] gmail [dot] com
CV

| for professional history

Teaching Portfolio | for teaching philosophy, competencies, and documents