For my 2016 article on malhun poetry, see here. It summarizes the argument of my dissertation (UT Austin 2013). Moroccan linguist Mohamed Elmedlaoui posted a French summary and announcement of the dissertation here.
Here is a documentary by Al-Jazeera (in Arabic) about Moroccan malhun:
Enjoy a contemporary malhun video by acclaimed Moroccan singer, Nabyla Maan…
Here are some more audio and visual examples of malḥūn…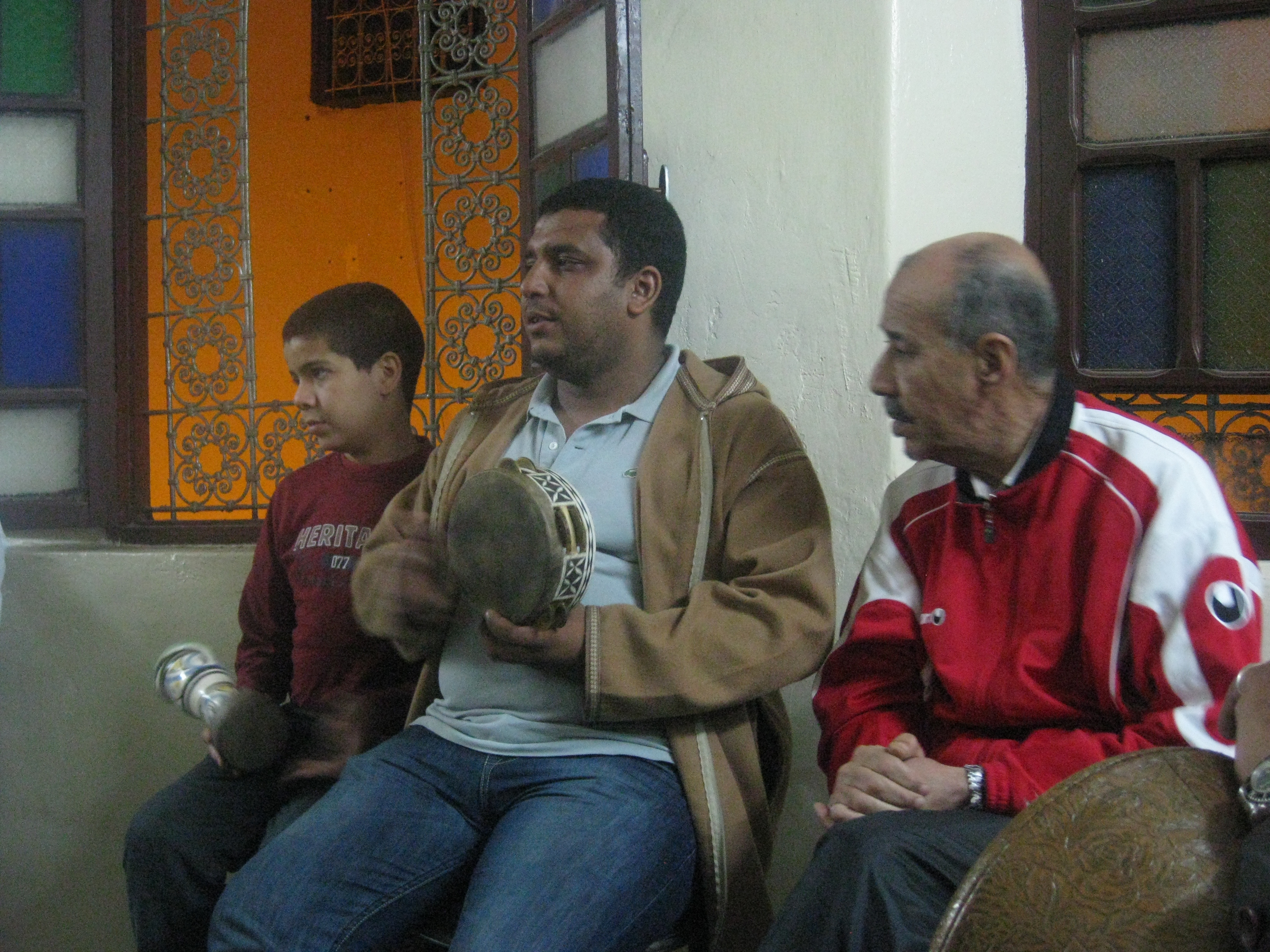 Generations | My photo from a malḥūn association practice session in Meknes.

Mohammed Soussi's jabali version of the song Zawegna f-hmak / I'm Beholden to You: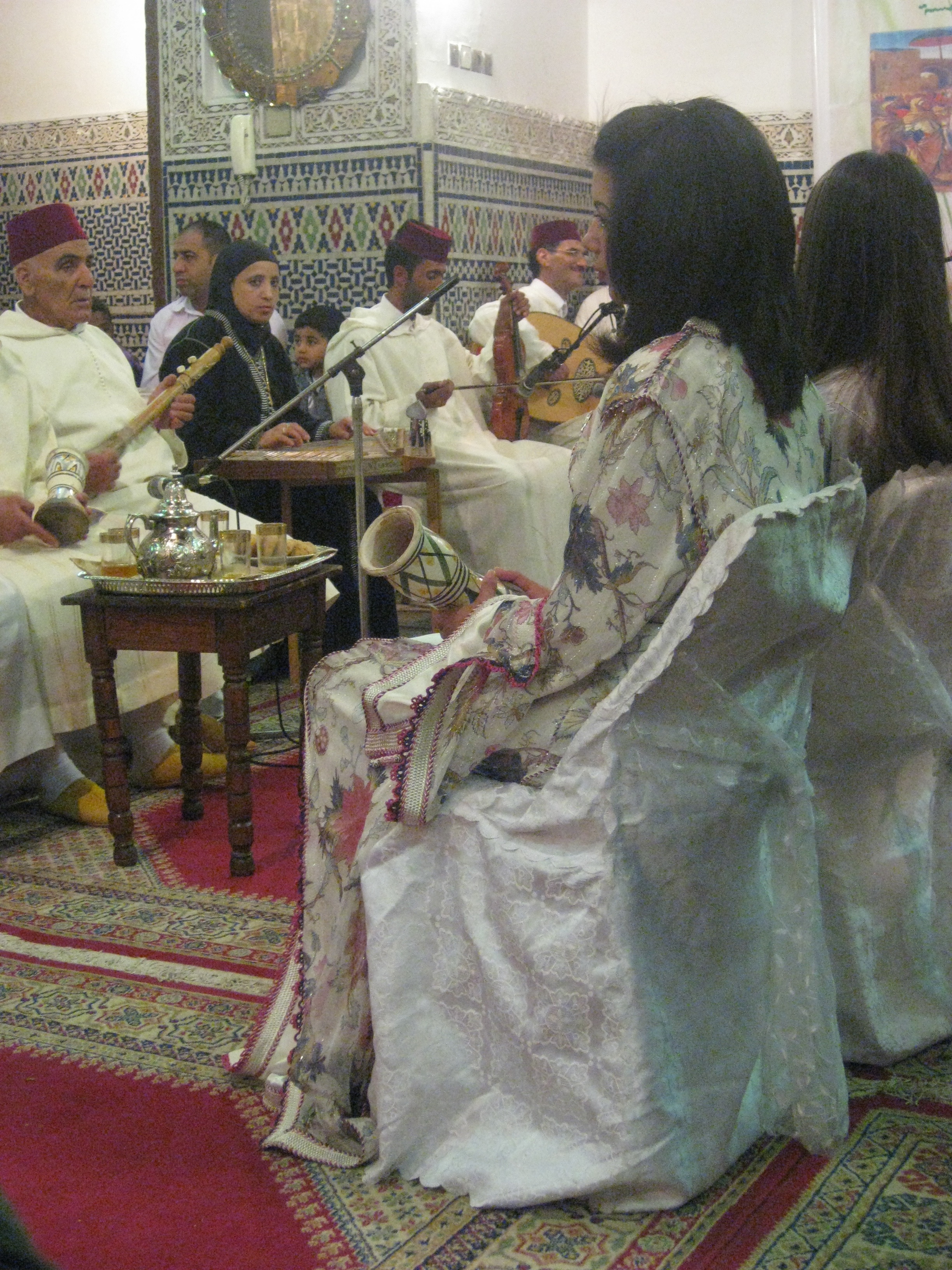 My photo from a malḥūn event in Meknes in 2011
Sanae Marhati singing Al-Kawi / The Burned One: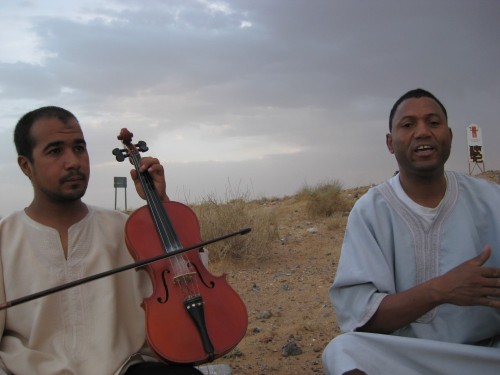 Abdelali Briki and Driss Aabouk | My photo from a private malḥūn performance in Erfoud.
Abdelali Briki singing the comic debate between the tinder and the gas range: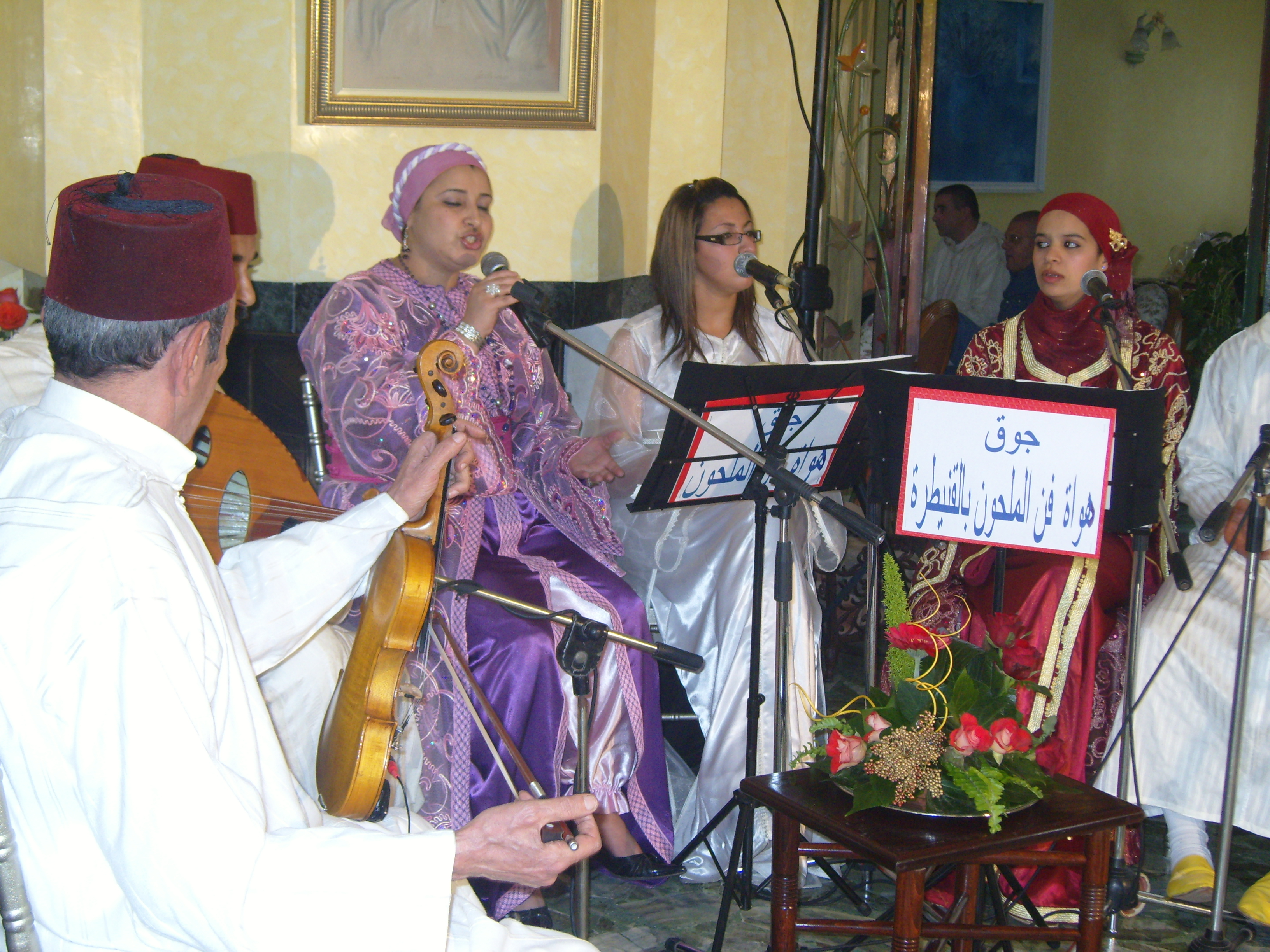 Photo courtesy of malḥūn singer and association president Fatima Hadad.
Majda El-Yahyaoui singing Dabel l-A'yan:
Asmae Lazrak singing the hugely popular Al-Buraqiyya:
Laila Lamrini performing at University of Washington in Seattle (with me as translator). She opens with a sung greeting, and then sings the refrain of Fatima. The video includes part of her lecture in Arabic and scenes from her songs:
Jil Jilala singing their modernized rendition of Al-sham'a / The Candle:

Nass El Ghiwane singing their most recent hit based on malḥūn, Nahla Chama / Shama the Bee:

For materials unavailable on Youtube, I've uploaded them to a Dropbox folder. Contents include the following: Ghita (sung by Toulali), a Hebrew poem, a video from the conservatory class that I attended of students singing Mzin Wsulak / How Delightful Your Arrival Would Be, and a vintage black and white video of Fatima Zohra Ismaili singing Misbah al-Zin / Lamp of Beauty. Any public use of these materials should be preceded by notifying me by email: melaniemagidow [at] gmail [dot] com
Elmedlaoui

Excellent !

Thanks Dr. Elmedlaoui!
Leave a Reply