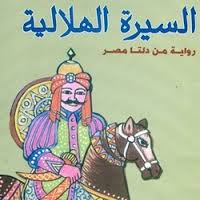 As I talk with people about my current translation project, more and more people want to know about Arabic epics. These epics (Arabic: سيرة / sira) are long adventure tales that recount the exploits of a group of heroic characters and villains. Siras draw on historical events, although they are not to be considered conventional accounts of history. Peter Heath* has observed that heroic cycles cover almost all of recorded pre-Islamic and Islamic history:
Early Persian history (Sīrat Fīrūz Shāh)
Alexander the Great (Sīrat Iskandar)
The Sassanid dynasty (Story of Bahrām Gūr)
Pre-Islamic South Arabian history (Sīrat al-Malik Sayf Ben Dhī Yazan)
Pre-Islamic North Arabian history (Sīrat 'Antar and the Story of al-Zīr Sālim)
Early Islamic history (Sīrat Amīr Ḥamza)
Tribal feuds and holy wars of the Umayyad and Abbasid caliphates (Sīrat al-Amīra Dhāt al-Himma, Ghazwat al-Arqaṭ, Al-Badr-Nār, Sīrat 'Alī al-Zaybaq, Sīrat Sayf al-Tījān)
Conquests of North Africa (Sīrat Banī Hilāl) (this is my own addition to the list)
Fatimid and Mamluk history (Sīrat al-Ḥākim bi-Amr Allah and Sīrat al-Malik al-Ẓāhir Baybars)
These epics are the product of oral storytelling traditions. Today they are available in printed editions in Arabic. There are not many translated into English. Probably the most comprehensive English version is the scholarly The Arabian Epic by M.C. Lyons (2 volumes). The most accessible is The Adventures of Sayf ben Dhi Yazan by Lena Jayyusi. In my current translation project, I am beginning to produce a similar edition of Sirat al-Amira Dhat al-Himma.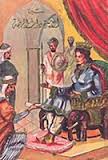 My primary source text is the most common printed edition (ed. Maqanibi et al., published by Al-Maktaba al-Sha'biyya, Beirut 1980). It consists of seven volumes, and each volume is about one thousand pages long. The length is one reason why no one has attempted to provide an English edition of this epic before. However, fortunately the genre of epic includes the repetition of clichés and a limited number of types of scenes. I would like to prepare a rendition of selected episodes, chosen for their importance to the overall storyline and for their appeal to a general audience. I hope that it will appeal to a broad audience, as it features fight scenes, love scenes, warrior women, and vibrant storytelling.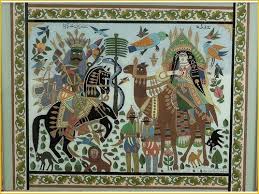 * See Peter Heath, The Thirsty Sword: Sīrat 'Antar and the Arabic Popular Epic (Salt Lake City: U of Utah, 1996) xv.